Isaksson celebrates his birthday today
Isaksson is 25 years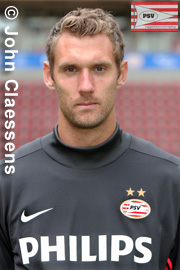 Today Isaksson celebrates his birthday. Now he is 25 years old.

The Supportersclub of PSV congratulates Isaksson with his birthday.
Characteristics
PSV
Gomes; Reiziger
Alex (80. Addo)
Ooijer en Ball; Lucius
Simons en Cocu; Beasley
Vennegoor of Hesselink (62. Farfan) en Koné.
FC Utrecht
Grandel; Cornelisse
Keller (76. Douglas)
Di Tomasso en Braafheid; Tiendalli
Kruys (56. Tanghe)
Somers en Van den Bergh (83. Shew-Atjon); Fortuné en Nelisse.
Arbiter
Spectators
Yellow card(s)
Ooijer, Reiziger, Farfan (PSV)
Red card(s)
Kruys, Keller (FC Utrecht)
Score